Steady 3d (MED and Salome)#
About SALOME-HYDRO
This tutorial uses the SALOME-HYDRO software that is available at https://www.salome-platform.org/?page_id=318. This eBook does not feature the installation of SALOME-HYDRO and this tutorial is kept alive for the records, though rumor has it that SALOME-HYDRO will be essentially replaced by a QGIS plugin in the future.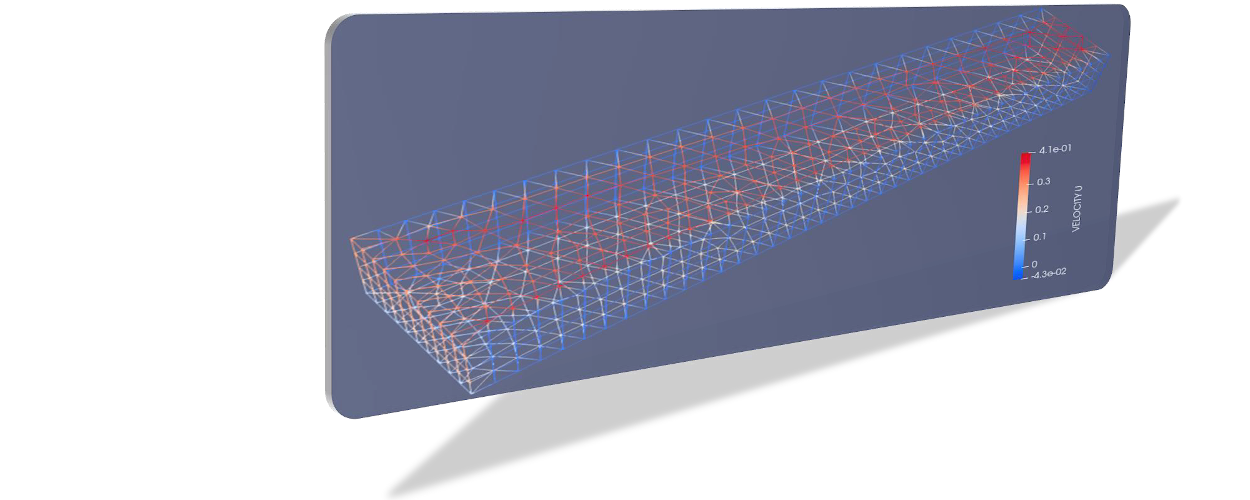 This tutorial describes setting up and running a simple three-dimensional (3d) model of a flume based on the MED file library provided by salome-platform.org. The explanations build on the telemac3d user manual (v8p1) and more documentation can be found on opentelemac.org/doku.
Requirements
This tutorial is designed for advanced beginners and the case featured in this tutorial was established on Debian Linux (buster) with:
Download supplemental tutorial materials
All files created in this tutorial can be downloaded here (zip-download or clone the repository).
To explore example cases of Telemac3d, check out the TELEMAC installation folder, for instance, /telemac/v8p2/examples/telemac3d/.